Deliveries in the Italian Army's UH-90A multirole helicopter program have been completed after the 60th and final aircraft was handed over.
An official ceremony was held to mark the achievement, with the Italian Army and its Aviation unit attending, as well as representatives from the Italian Secretariat General of Defence/National Armaments Directorate, NAHEMA (NATO Helicopter Management Agency), NHIndustries, and Leonardo.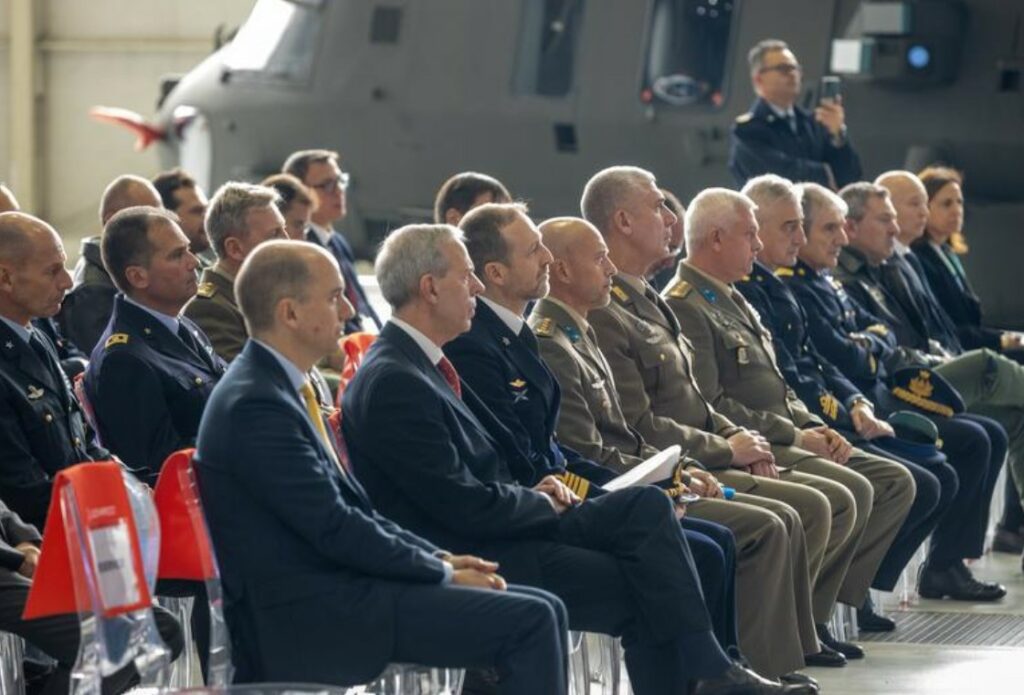 The Italian Army is believed to be one of the first and largest NH90 operators, with 31,096 flight hours logged in Italy and abroad to date. According to Leonardo, the UH-90As have played a critical role for years delivering outstanding operational capabilities, both in-country and abroad in demanding conditions with impressive availability rates and mission effectiveness.
The fleet is distributed over three main Italian Army Aviation's bases and its versatile configuration enables a range of missions, such as tactical troop transport, logistics support, special operations, cargo resupply and hoist operations, MEDEVAC (Medical Evacuation) and light tactical vehicle transport. The aircraft has also supported disaster relief and emergency response operations in years. In recent years, the collaboration between the Italian Army and Leonardo has further evolved with the capability to deliver NH90 crew training to other operators.
Carlo Gualdaroni, Chief Business Officer at Leonardo Helicopters, said: "We're extremely excited to achieve this crucial milestone with the Italian Army. This result is testament to the long-established effective partnership between industry and the operator to deliver the required capabilities and to support its use, thus maximising the advantages of its outstanding performance and technologies. We're committed to staying closer and closer to the Italian Army to ensure its UH-90A fleet accomplishes its missions at its best in any condition now and into the future."